To support Oklahoma businesses, Gov. Stitt must match his words with action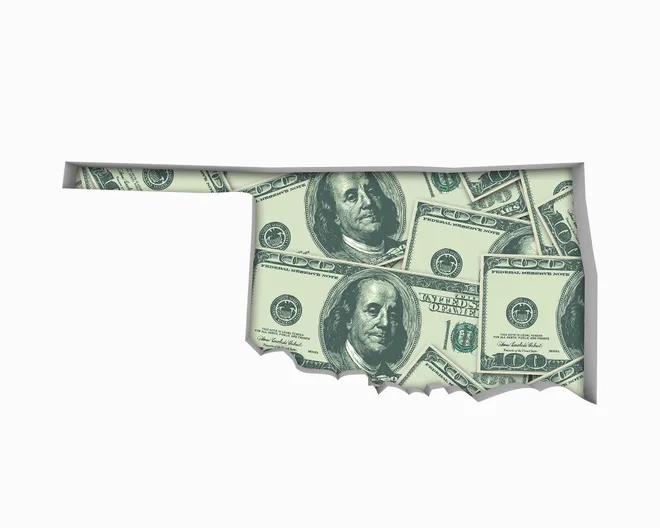 In his State of the State speech last month, Gov. Kevin Stitt praised the diversified economy of Oklahoma as an achievement and a goal for his administration. And while the governor strives to make Oklahoma the "most business-friendly state," it's not difficult to see how that reputation has wavered.
Oklahoma is ranked 42nd in Forbes' recent list of best states to start a business and 25th in the State Business Tax Index by the Tax Foundation. But there is hope.
Several bills passed last year led to the influx of Bitcoin companies, such as the data mining firm Northern Data's new headquarters in Pryor, demonstrating the potential for technology firms eager to find better business climates.
If Oklahoma provided steady and consumer-friendly rules for the expansion of Bitcoin, cryptocurrency and decentralized finance — whether that is mining, commerce or easing of money transmitter laws — this would represent an entirely new dimension of economic diversity.
Added to that, the Mercatus Center recently ranked Oklahoma as the No. 1 state for drone commerce, thanks to a regulatory environment shaped by the state's openness to aerospace and defense industries which employ over 120,000 Oklahomans.
While the oil and gas sector still represents nearly 27% of the state's GDP and employs just under 10% of Oklahoma's workforce, the global energy crisis and harsher rules from the Biden administration have made it more difficult for the state's independent energy sector to strive.
Companies like John Zink Hamworthy and Koch Fertilizer have invested hundreds of millions into nitrogen production, carbon capture and hydrogen refueling in the state, demonstrating a shifting landscape for energy players beyond drilling and refining and more into future climate solutions.
Ensuring Oklahoma's thousands of energy producers can continue innovating to power our homes, farms and businesses should be a key priority of Gov. Stitt's administration, all the while avoiding the costly regulations and higher taxes that other states have proposed.
Beyond energy production, there are several additional areas where Gov. Stitt could provide leadership and direction to provide more value for taxpayers, consumers and entrepreneurs.
As I wrote last year, that would include allowing more competition and innovation in the health care and dental space, giving patients the opportunity to contract directly with their providers at much cheaper rates.
It also would mean requiring dental insurers to spend most of what they collect in premiums on patients and customers rather than administration, known as a medical loss ratio. The Affordable Care Act requires general health insurers to spend at least 85% of premiums on care, while that threshold doesn't exist for dental insurers. Unlocking more funds for dental patients would help save families thousands of dollars a year and grant them more consumer and patient choice.
Considering Oklahoma's top employers are retailers and commerce companies like Walmart, Amazon and Hobby Lobby, and the end of the pandemic means big box stores and shipping retailers are undergoing a revival, it also would be opportune to work with county and local governments to provide more zoning flexibility.
This would expand these facilities closer to urban centers where most people live and provide yet more value and choice for consumers who shop there.
If Gov. Stitt wants to modernize Oklahoma's economy, he must recognize that innovative solutions need rules and institutions that grant them flexibility and opportunity. It means giving consumers additional choice and entrepreneurs the room they need to succeed.
With a consumer and taxpayer agenda, Oklahoma could soar to new heights and finally be a crown jewel of the south-central United States.
Yaël Ossowski is the deputy director of the Consumer Choice Center.
This was originally published in the Oklahoman (archive link), and was published in print here.